FaseTech History
The RacingCUBE project started in 2014. It was merely an idea of virtuality combined with the motions of a real car. In the lab Tommy created the first prototype of an affordable motion simulator. Since then the project became a reality.
The founders of the RacingCUBE project, Steffen & Tommy started in 2014 developing a new generation of motion simulators. In the summer of 2015 a prototype was finished, and the project was announced on Kickstarter. After an unsuccessful campaign the decision was made to fund the project by own money and the development time was extended two years to ensure a better and more powerful simulator.
The core concept of the simulator is modularity and simpel design. A powerful motion simulator that fits in the living room was a must for the design. As the different prototypes was ready it was clear that the goal could be achieved and thus the original design was abandoned in favor to the new and more powerful one.
To overcome the creation of the website, customer enquiries, and the production of the simulator Steffen and Tommy split the tasks up in two companies. FaseTech – The reseller, IT responsible, and customer relations and B2B relations. RacingCUBE – The production and R&D company.
Since then we have hired people to help, and Michael has joined the FaseTech team to meet customer demand and backend tasks.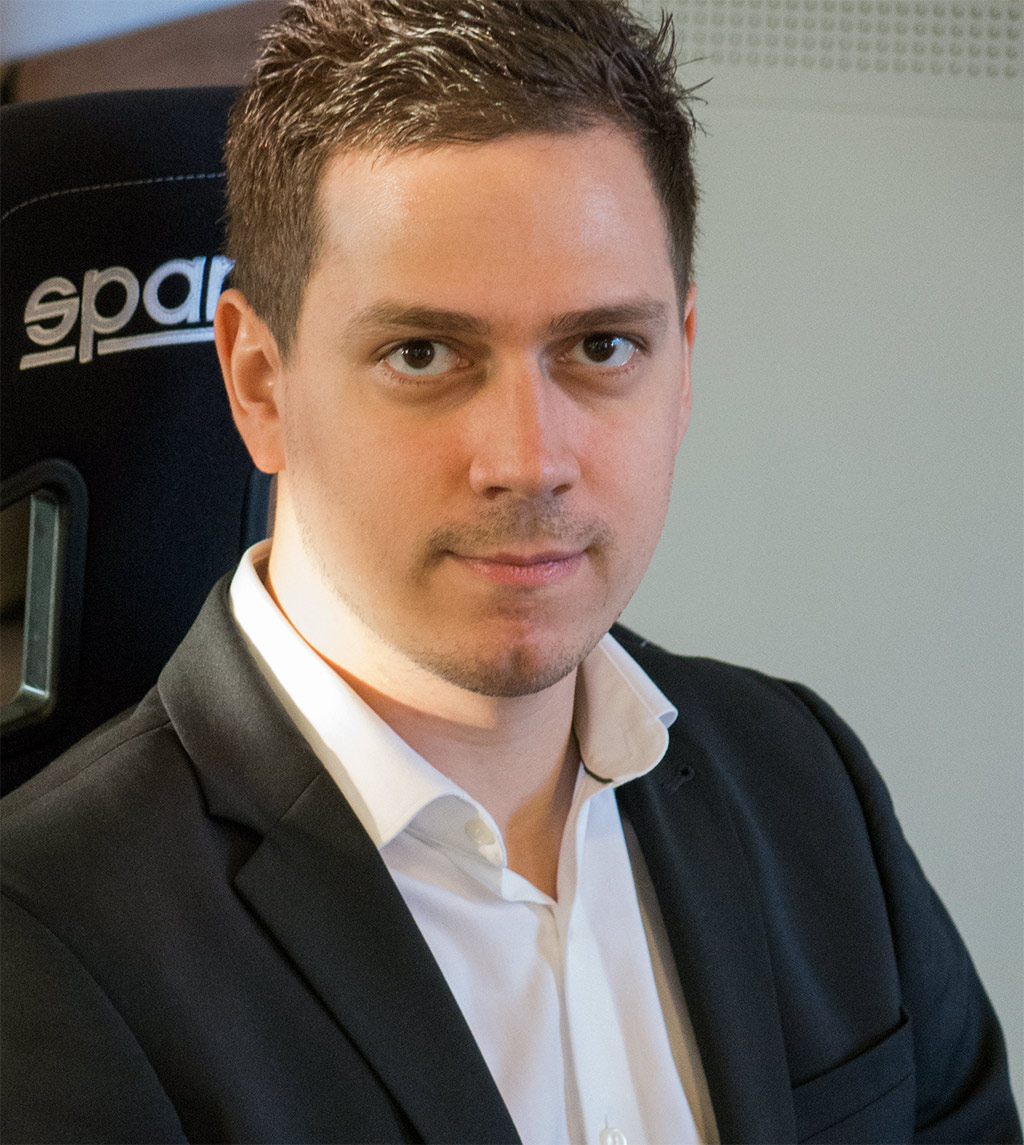 Steffen Hansen is the CEO of FaseTech. His education in trade, IT and project management makes him and ideal entrepreneur in a company focused on sales, IT systems and customer relations. He is the founder of FaseTech and along with Tommy they started the RacingCUBE project. His interest in technology is wide and you can usually find him buried in computer hardware.
Michael Høg Johansen is the CAO of FaseTech. Through his education as building constructor, he has learned how to manage time, planning, and making several companies work together towards a common goal. Ever since he was a boy he has had an interest in simulators. Booting up his flight simulator from floppy disks and flying with an arcade joystick with 2 buttons.